Per a request from a couple of people, here is a thread all about my quilts.
My website is here:
http://www.tnitnetny.deviantart.com/
I REALLY like making the geek/gaming quilts, but unfortunately I haven't been able to make a lot of them lately. I have this awesome Tetris pattern that I have all the fabric for, but haven't had time. I started an Alliance quilt, but stupid me made a King size (which I will never do again). So it is sitting there half done. I may finish it one day and sell it on Etsy.
For those that don't feel like going through the pictures but want to see the geeky quilts: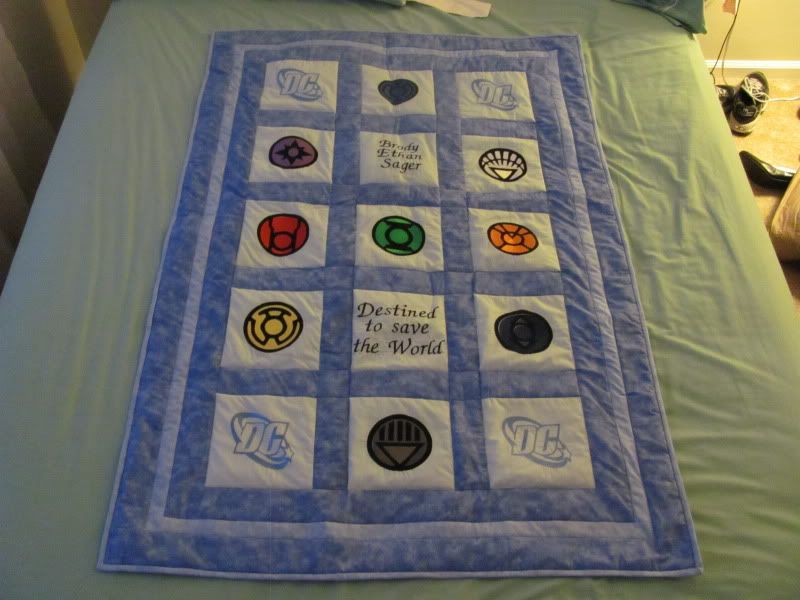 Made for Brock for his new baby.
Made for a craft swap for someone obsessed with Link
Made for Greg Dean (Real Life Comics)
Made for my boyfriend who is obsessed with Super Mario 3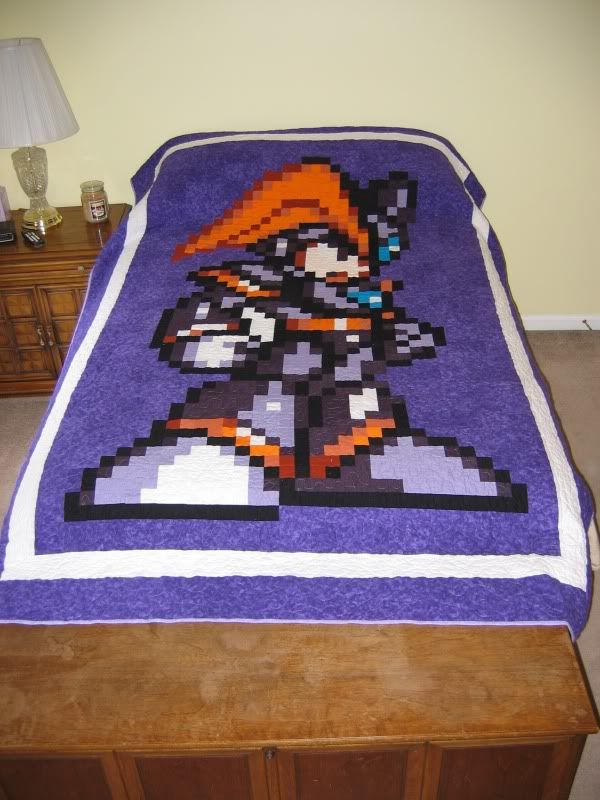 Bass made for a commission.
Dabeast is next up on my list for quilts to make. I should get his done within 2 weeks (would be faster but there is a lot of hockey and poker in the next 2 weeks scheduled).